Image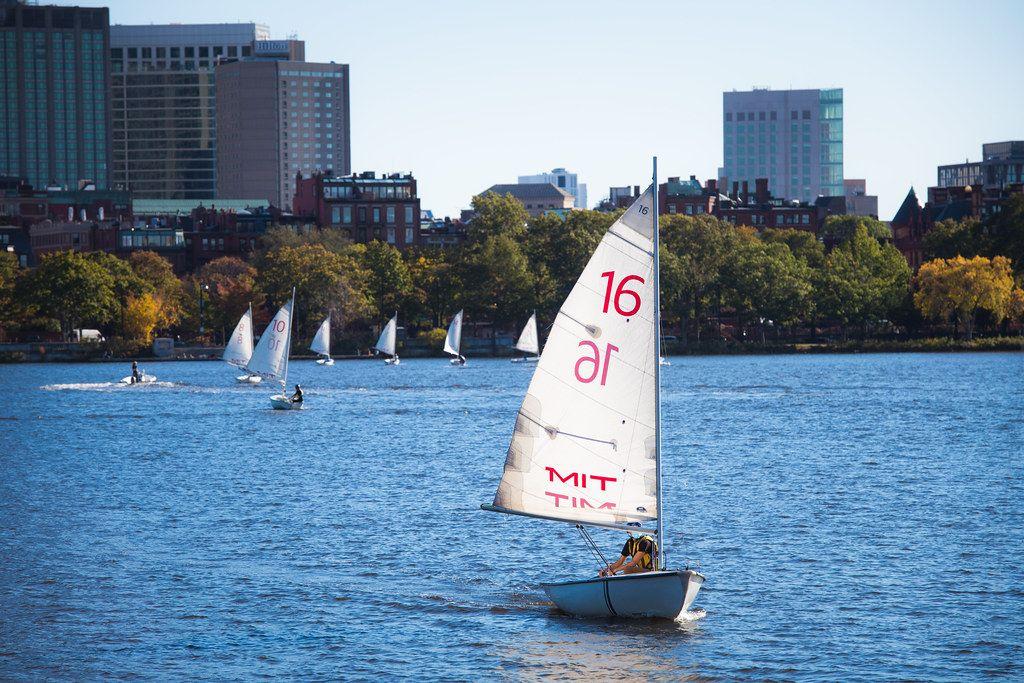 An essential part of your experience in the United States will be taking part in the life of the community around you. Your research and teaching at MIT are very important, but it is also important that you occasionally step out of the laboratory, library or classroom.
Meeting people, participating in activities, and exploring the history and culture of your temporary American home will enrich your stay and allow you to gain a deeper understanding of American culture. The American people you come in contact with may also want to learn about your culture, as well as your country's history, and maybe even your language. These conversations may lead to friendships, and friends will make your experience here more enjoyable, so don't be shy.
This page will guide you to discover the many opportunities for recreation, education, social and cultural activities, local excursions and entertainment offered by MIT and outside organizations. 
You may be happy to know that you can explore the area without a car. Whether you have a free hour or a whole afternoon, the opportunity to discover new things is just steps away. You are sure to find worthwhile activities based on your own interests: history, music, fine arts, movies, food, architecture, sports or something else. Perhaps you have a little more time and can spend a weekend exploring the beautiful natural woods, lakes and trails of New England. Whatever your schedule or budget allows, you will find something in this area that interests you.
The most important thing to do to truly gain from your experience here is to go out and give something a try, to say "hello" to a new face, to start a conversation. 
Being in a new place can be intimidating and even make you feel a bit lonely. Perhaps you miss the sports or other activities you did in your home country. You need not feel lonely with the entire MIT community available to you and so eager to help make your experience here a fulfilling one.

If you would like to find a group with whom you share a common interest, MIT has a large number of clubs and groups with every area of interest you can imagine! Some indicate that they are for students, but they welcome all members of the MIT community to join. Other groups are specifically for postdoctoral associates and fellows, or alumni. There is definitely something for everyone. There are groups dedicated to political causes, ethnic and culturally specific clubs, and groups of art enthusiasts. There are sports clubs, from martial arts to badminton, ballroom dancing to cave diving. Other clubs gather people with an interest in computer science and media, theater, musical performance, religious fellowship, and many others. Follow these links and discover a group, activity, club or organization that may be right for you. When you are doing something you really enjoy with others who share your enthusiasm, English language ability and cultural differences can seem less prominent.

If you are the spouse of an MIT scholar, you may not feel comfortable jumping into a group of scholars and/or students, but instead want to meet someone who is having the same experience as you. MIT Spouses & Partners Connect, the Japanese Wives Group, and Significant Others of Sloan are a few groups especially for family members. Being a part of one of these groups or their subgroups such as book group, cooking group, babysitting cooperative, etc. can help you to get integrated into the community and also get to know other spouses and families. Some of these groups offer childcare while you participate in their meetings or activities.

A great way to meet people while improving your English is the Language Conversation Exchange. You will be matched with an English speaker who wishes to also practice your language. Because it is simply two people meeting for a walk, over coffee or a meal, it is a way to practice in an atmosphere of patience and understanding. A wonderful friendship can be formed as part of a language exchange. Of course, there are other language study opportunities as well.

The opportunities to be involved in a group, committee, or club are many. All it takes is one interest to introduce you to a whole new set of friends, the greater MIT community, and to see how Americans do the things you also love to do.
Boston is also known as "Beantown" and "The Hub." The region is unique for its blending of world class educational, medical, and financial institutions, along with high tech and biotech start-up companies, in an area with many traditional service and "blue collar" workers, to form a strong community.  It also has a lot of character.

The Boston accent is often imitated (badly). Are you able to recognize a Boston accent? It's quite easy to do. The most distinctive indicator of our accent is our use of the letter "R." We pronounce it more like "ah." The most popular expression the rest of the country likes to use when imitating the Boston accent is "Park your car in Harvard Yard," which sounds more like "Pahk ya cah in Hahvad Yahd." This is, of course, a ridiculous expression since there is no place to legally park a car in Harvard Yard!

Bostonians also use words that are unique to this area, that you will hear in everyday conversation, like "rotary," "tonic," and "bubbler," also known as a "traffic circle" or "roundabout," "soda," and "water fountain," respectively. Use any of these words and other Americans will instantly know you spent time in Boston, which would be "wicked cool."

Boston's North End has traditionally been known locally as "little Italy." It is an Italian neighborhood that is still renowned for its authentic Italian food. Try the sweet pastry known as "cannoli" at Mike's Pastry… Now that's Italian!  Another unique neighborhood is Chinatown. Boston's most densely populated section is not only known for different types of Chinese food, but for Asian cuisine of all kinds. If you crave bubble tea or pho noodle soup, Chinatown is the place to go. Beacon Hill's historic brick walkways and stately townhouses lead up to the radiant state capitol building known as the Statehouse. Boston's waterfront has some of the best seafood in the country. You should try a "cuppa chowda" (a cup of creamy clam chowder - a thick soup) at a seafood restaurant, or put on a bib and get messy while eating a Maine lobster.

Harvard Square is the place to do "people watching." You will see many types of people there: street musicians, vendors, students, travelers, and  professors. You can stand on the street, amid the bustle of humanity at the newsstand in the middle of the square, or step inside the gates to Harvard Yard and instantly be relaxed by the park-like tranquility.

One thing you are sure to notice in Boston and Cambridge is the sports fashion. Yes, our residents love to dress in the jerseys and hats of their beloved sports teams: the Red Sox (baseball), Celtics (basketball), Bruins (hockey), New England Patriots (American style football), and New England Revolution (soccer or European style football). We say that you can tell where an American originally came from, or where they have lived, by asking who their favorite sports teams are. Going to a sports game is a sure way to get to know Boston sports fans. The MIT Activities Committee (MITAC) offers tickets to sporting events at a discount, and you will be seated with other members of the MIT community. If you do enjoy sports in the United States, the team you express support for will be of great interest to many of the Americans you meet. Just so you know, "The Garden" where our basketball and hockey teams play, is not a garden at all, but an indoor stadium. "The Green Monster" is not a creature, but a 37-foot wall at Fenway Park, known for being very difficult to hit a baseball over.

If you enjoy the excitement of college sports, consider attending the historic boat racing competition called, the "Head of the Charles Regatta," held every fall on the Charles River between Boston and Cambridge. Another exciting local sports event is the Bean Pot Hockey Tournament, featuring both the men's and women's teams of Boston College, Boston University, Northeastern University, and Harvard College. It displays some of the best college hockey in the country, every spring.

This region boasts some of the world's best music and musicians of all genres. From current Cantabrigian Yo-Yo Ma, to the rock band Aerosmith, and from the smooth singing James Taylor to the boy band New Edition, this area produced amazing music, and has for a long time. Whether you enjoy classical, rock, rhythm and blues, new wave, or another type of music, you can find it in the Boston area. Depending on the time of year, you can take advantage of free concerts throughout the City of Boston as well as surrounding cities and towns, including Cambridge. The most famous free concert held every summer is the one by the orchestra known as Boston Pops on the Fourth of July at the Esplanade in Boston's Back Bay. This concert once broke a world record for the largest audience ever to hear a classical music concert, back when it was led by the great conductor Arthur Fiedler in 1976.
Did you know about MIT's connection to Sir Isaac Newton and his formulation of the theory of gravity? Newton came to his famous conclusions about gravity in the 17th century, nearly two centuries before MIT was even founded. It is a little-known fact, even to those who work at MIT, that in the little courtyard outside Building 13 is a tree directly descended from that which produced the apple that allegedly inspired Newton. Seeing the falling apple helped enlighten his assumptions about falling objects being drawn to the center of the earth.

To see amazing art and extraordinary achievements in science, you only need take a few steps in any direction on campus. You can start with a campus tour led by the Information Center (Building 7 lobby) in order to become familiar with the buildings, layout, and offerings on campus. Then return to places that caught your attention, like the Infinite Corridor for example, especially in mid-November or late January (and you can discover what MITHenge is). Once you have a better idea of what is available, you can visit MIT's famous public art collection and campus buildings to at your own pace. It seems every building has its own unique exhibits and history. There are electronic inventions in the Media Laboratory (Building E14), beautifully scaled ship and boat models in the Hart Nautical Gallery (Building 5), Jacques Cousteau's underwater camera and interactive exhibits in the Edgerton Center, and so much more.

The staff members of the International Scholars Office have their own ideas about what is fascinating here, including the architecture of the Stata Center, the labyrinth of MIT's underground tunnels, the glass sales and exhibits of the MIT glass blowing laboratory, and the swimming pool at the fitness center. However, the one place that everyone in the office mentioned as a "must see" is the MIT Museum and its collection of amazing holograms and the kinetic sculptures of Arthur Ganson, called "Gestural Engineering." After you have had a chance to explore the campus a bit more yourself, please let ISchO know what you consider to be "Must See MIT."

Another interesting part of MIT is not really on the campus, but it is truly etched in MIT history and tradition, and should be considered "must know MIT."  It has to do with what occurred on the Mass. Ave. Bridge and resulted in the invention by MIT students of a unique unit of measurement. Have you ever heard of a smoot? Follow the link to discover this endearing episode in MIT history.

Throughout the campus, you may see signs of famous student practical jokes, known as "hacks." MIT's clever science and engineering students have created some of the most incredible installations ever seen (British phone booth on top of the dome, an upside down living room known as the Upside Down Lounge, a weather balloon buried in the ground that inflated during an MIT vs. Harvard football game). Several of these are documented in exhibits and descriptions on display in the Stata Center. All of them are photographed and there are stories told in the popular book Night Work available at the MIT Press Bookstore and the Coop (students install their giant objects and pranks under the cover of night).
Did you know that people from Cambridge are called "Cantabrigians"?

Cambridge is a beautiful city with a wonderful history and a collegial atmosphere. In the 1630s, when the Puritan "pilgrims" settled in the Massachusetts Bay Colony, Cambridge was originally called Newtowne. Harvard College was founded in 1636.

When you have the chance, walk in some of the older neighborhoods or ride a bike along a designated path. One of the more beautiful and historic areas is just outside of Harvard Square, along Brattle Street, particularly the section from the old Radcliffe College Campus, past the house of Henry Wadsworth Longfellow, all the way to the picturesque Mt. Auburn Cemetery.

The Cambridge African American Heritage Trail marks the history and contributions of  African American teachers, abolitionists (activists who opposed slavery), writers, and government officials between 1840 and 1940.

Cambridge is a hub of learning and creativity with institutions like Harvard University and MIT, the Longy School of Music, and other colleges of business, arts, and social sciences. Maybe that is why you are here!

The list of people who have called Cambridge home is long and impressive. Among the many famous people who have considered themselves Cantabrigians include poets e.e. Cummings and Robert Frost, chef Julia Child, philosopher Oliver Wendell Homes, and politician "Tip" O'Neil.

Cambridge takes great pride in its citizens, both famous and obscure, and often pays tribute to them with markers that you will often see at street intersections, on homes, in parks, and along sidewalks. These honor their contributions to society. You may have also noticed that the Cambridge City government also loves to name street intersections and bridges after its citizens.
If the arts and humanities stir your interest, you will be happy to know that many important authors, musicians, philosophers, artists, and performers have lived in this area and left their marks.

Jazz music is called the original American musical art form. When in the US, you must experience live jazz! Your opportunities to hear jazz music abound in Boston and Cambridge. The famous Berklee College of Music is located just over the bridge on Massachusetts Avenue. Some of contemporary jazz's most famous musicians went to college there and return regularly to perform. Check the online events calendar at Berklee to see who is performing.

Boston and Cambridge are home to some important American architecture and landscape architecture as well, most famously the work of HH Richardson. He designed Trinity Church in Copley Square as well as buildings on and around Harvard University and several public libraries in the surrounding suburbs.  If you have the opportunity to visit Trinity Church it is also worth walking across the square to the Boston Public Library for a tour of its artwork and beautiful architecture. The gardens of Frederick Law Olmsted are also inspiring, including the Emerald Necklace, a series of green spaces, parks, the arboretum, that stretch throughout the City of Boston, from the Public Gardens to Franklin Park. They are easily accessible from campus. The "Necklace" covers an area about seven miles long so it may be too long to walk in a day. But, the individual parks and green spaces could certainly be seen by bicycle or on foot over a longer time period. 

If you prefer contemporary culture like cinema, you can visit the locations featured in movies like those starring Cantabrigians Matt Damon and Ben Affleck (The Town, Good Will Hunting, Gone Baby Gone, The Departed) as well as many other movies filmed in the area (Jaws, Love Story, The Perfect Storm, and more).

The homes of several famous authors, philosophers and teachers can still be visited and their books and photographs can also be seen in libraries, museums, and at local universities. Perhaps you have heard of Louisa May Alcott, Henry Wadsworth Longfellow, Emily Dickinson, Ralph Waldo Emerson, Henry David Thoreau, and Nathaniel Hawthorne. They are a part of our New England consciousness and culture.  A great place to visit on a warm summer's day is Walden Pond in Concord, the small pond that inspired the writings of Thoreau. Maybe you too will find inspiration on the shore, or in the woods of this beautiful State Park.
Among the many museums of Massachusetts, you are sure to find one that excites you. Massachusetts has well over a hundred museums of varying sizes, styles, and content to captivate the imagination of anyone, young or old. The Boston area alone has dozens of museums. Traditional museums like the Museum of Science, the Museum of Fine Arts, the Children's Museum, and the New England Aquarium are all world-class and easily accessible but more exceptional and inimitable options are also available like the Martha's Vineyard Museum's Children's Memorial at the Edgartown Lighthouse, or the EcoTarium museum of science and nature in Worcester. 

American Revolution

The Boston Tea Party Ships and Museum visit is a day of history aboard a full-scale replica 18th-century sailing vessel where they re-enact the Event that Started the American revolution using historical interpreters, interactive exhibits and historic artifacts. A short drive out Rt 2 takes you to Minute Man National Historic Park where there is an interpretive center and a footpath that follows the Battle Road through Lincoln, Lexington and Concord. 

Zoos

The animals at local zoos are sure to amuse you and your family. Stone Zoo and Franklin Park Zoo are the closest. Southwick Zoo and Buttonwood Park Zoo are also in Massachusetts.

Tickets

MITAC offers discounted tickets to several museums and zoos in the area, and you can follow the MITAC link on the right side of this page to see what is available, but most museums charge only a modest fee, some may request a donation, and others are free of charge. Secret: free tickets are often available in a number of different places. For example, the local public library in Cambridge is part of a network of local libraries that is easy to join and has free passes to a wide assortment of museums, tours, and events. Also, Bank of America customers can go to select museums for free on the first weekend of each month.

Sports

If you are looking for something a little less academic for a day, we have sports museums here too. Massachusetts, the birthplace of both basketball and volleyball, is home to the Basketball Hall of Fame, and the Volleyball Hall of Fame. We also have a museum specifically dedicated to Boston sports, known simply as the Sports Museum, housed in Downtown Boston at the TD Garden. Whichever museum you might want to visit, there are lots of interactive activities and exhibits to touch and try.

Right here at MIT

Of course, if you do not want to leave the campus, there are some amazing museums right here at MIT! In addition to the MIT Museum, the List Visual Arts Center has exhibits, programs and talks throughout the year. MIT has one of the largest public art collections anywhere. The sculpture, paintings, murals, and other works are scattered all over in and around campus. You can even take a self-guided audio tour. You can see the work of artists like Alexander Calder, Sol LeWitt, Felice Frankel, and many, many more.
If you enjoy fresh air and nature, and want to see how New Englanders appreciate the environment during the four seasons, you have lots of options all year round. We love our changing weather. Some people cannot wait for autumn to come so they can enjoy the beautiful changing of the tree leaves from green to red and gold. Others, who enjoy skiing, cannot wait for winter and the first snowfall. The people who love boating are eager for spring to arrive and the rivers to thaw so they can get onto the water. And the people of Boston and Cambridge love summertime for people watching, going to the beach, and outdoor music concerts.

New England has mountains, forests, meadows, rivers, lakes, and the Atlantic Ocean and its beaches, as well as beautiful wildlife. If you want to understand us, you will need to visit some of our beautiful natural surroundings. MIT and the MIT Activities Committee (MITAC) provide organized trips and discounted tickets to lots of outdoor activities. For example, in the fall, you can venture just outside the Boston/Cambridge area to one of the local farms where you can pick your own apples right off the tree. You can also take a trip to the Berkshire Mountains to see the beautiful autumn leaves. In the winter you can go on a ski trip, or better still, join a club that skis, skates, snow shoes, or sleds, and make some friends in the process. In the warmer weather you can visit an amusement park like Canobie Lake or Six Flags, or go camping, hiking, cycling, or boating (canoeing, kayaking, sailing, etc.) at one of our special State or National Parks. If you are even more adventurous, you can go deep-sea fishing or on a whale watch.

MIT has its own sailing pavilion on the Charles River. If you take lessons, you can take MIT sailboats out on the river (see MIT Sailing). MIT Rowing Club is open to students, faculty, staff, and other members of the MIT community who want to sweep row for fun and exercise on the Charles. These are both wonderful ways to meet people and enjoy water sports.

Many New England beaches are reachable by public transportation (subway, commuter rail, and buses). In the summer, northbound trains to the towns on Cape Ann even have special cars fitted with bicycle racks. If you take the train to Singing Beach in Manchester-by-the-Sea, you will find a typical New England ice cream shop conveniently located between the beach and the train depot.

If bicycling is your pleasure, there are many designated bicycle trails throughout this area, as well as specialized bike "paths." The most unique paths however, might be the "rails to trails" paths. These paths were created on the lines of abandoned or unused train tracks that have been removed and replaced with smoothly paved pathways for cyclists, rollerbladers, and other pedestrians. These paths provide a safe and unique perspective on the area. There are rails to trails paths throughout the country.

If you want to just sit back and view the landscape from a bus there many tours available. There are also opportunities to take city tours on buses and trolleys with other MIT folks. If you want to try something completely different, you can ride a "duck boat" in Boston, which allows you to see the Downtown area from both the land and the water. It rides through the streets of Boston and right into the Charles River! You will be required to wear a life jacket (Personal Flotation Device - PFD). Tickets available through MITAC.

You can take a cruise to or go camping on the uninhabited Boston Harbor Islands, go on a whale watch, or ride a ferry to spend a day or a weekend on Cape Cod or one of the quaint vacation islands of Martha's Vineyard or Nantucket.

You may also enjoy seeing an early colonial community like the one at Plimoth Plantation on the South Shore, in Plymouth, Massachusetts. There you can see and experience an early 17th century English colony of pilgrims while strolling the bucolic grounds on a self-paced tour. If want to see an American village of the early 19th century you can visit Old Sturbridge Village in Sturbridge, Massachusetts. A short drive out Rt 2 takes you to Minute Man National Historic Park where there is an interpretive center and a footpath that follows the Battle Road through Lexington, Lincoln and Concord. Historic Concord, home of famous authors and the site of Revolutionary War battles, is accessible by the Fitchburg line train from North Station.

So many wonderful places are accessible via the public transportation system. So even if you do not have a car, you can still enjoy much of what this region.
The history of the United States is short by comparison to many other countries in the world. Our region, called "New England," and the greater Boston area in particular, have played a crucial role in our nation's brief history. So, if history stimulates your interest, there are many fascinating and historically significant sites to visit nearby.

Welfleet, Massachusetts on Cape Cod is the site of "First Encounter Beach," where, in 1621, the English Pilgrims first encountered Native Americans of the Wampanoag tribe, whom they called "Indians." The Peabody Museum of Archaeology at Harvard University has a rich and fascinating collection of objects and artifacts produced by the indigenous peoples of North America.

There are several recognized Native American tribes in New England today: the Mashpee Wampanoag Tribe is located on Cape Cod, Massachusetts, the Wampanoag Tribe of Gay Head (Aquinnah) is based on Martha's Vineyard, and other Wampanoag groups include the Assonet Band, Herring Pond, Seaconke, and Pocasset. Autumn is the time of Native American heritage and culture gatherings known as "pow-wows." There is singing, socializing, food and often a traditional dancing competition, with drumming and dancers in colorful regalia.

If you ask any local person what the most recognized historical site in the Boston area is they will most likely tell you the Freedom Trail. The Freedom Trail is not a single "place" at all, but a collection of sites that highlight the birth and development of our Nation. The Freedom Trail is essentially a path that weaves in and around streets, homes, cemeteries, and gardens of Greater Boston, particularly in the downtown area, highlighting key places of interest. It is highly accessible and easily traversed in a single day or taken at a more leisurely and deliberate manner over several days.

The Freedom Trail will introduce you to key places and figures from the American revolution, including Paul Revere's house, Faneuil Hall/ Quincy Market, and the site of the Boston Massacre, as well as churches, burial grounds, and memorials commemorating important events, and other interesting sites. There are guided tours available but you can also follow the course alone. For a great view of Boston, climb the nearly 300 steps to the top of Bunker Hill Monument on Breed's Hill (it's free). While you are over in Charlestown, you should also visit the three-masted sailing frigate called the USS Constitution, nicknamed "Old Ironsides," in the Charlestown Navy Yard.

Beyond the borders of Boston and Cambridge, but still just a short train or bus ride away are charming historical towns, like Concord and Lexington, where you can visit battlefields, museums, and monuments. These two small towns also have stores, restaurants, ice cream and coffee shops and are perfect for walking, shopping, and people watching anytime.

New England has several "living history" museums, where you can see entire villages, complete with actors in character, recreated to tell the story of life in early America. These include Plimoth Plantation (life in 1627), Old Sturbridge Village (life in the 1830s), Billings Farm and Museum (1890), Sabbath Day Lake Shaker Village (1747), and others. Fishing and Whaling have a prominent place in our history. At the New England Whaling Museum, the Essex Ship Building Museum, and the town of Gloucester, MA you can explore our seafaring past. Tickets available through MITAC.

The Boston area has also produced families whose names have become synonymous with national leadership and historical relevance, like the Adams' Family. John Adams of Quincy, a founding father and signer of the Declaration of Independence, was our nation's 2nd president and his son, John Quincy Adams, was our 6th.  John Adam's cousin, Samuel Adams of Boston, was a member of the Continental Congress and also a signer of the Declaration of Independence. He went on to become the Governor of Massachusetts. His name is better known these days for the Sam Adams beer that carries his name. You will see the Adams' name on schools, and other buildings around the Commonwealth, including the courthouse in Downtown Boston.

Another well-known family name in Massachusetts is Kennedy. Joseph Kennedy Sr. of East Boston, an ambassador to the United Kingdom just before the outbreak of second world war, had nine children, several of whom went on to national prominence. His eldest son, Joseph Kennedy Jr., died a war hero; his second son, John F. Kennedy, was our nation's 35th president; his third son, Robert Kennedy, was a US Senator, Attorney General, and presidential candidate; and his fourth son, Edward Kennedy, was a US Senator and a one-time presidential candidate. Additionally, his third daughter, Eunice Kennedy Shriver, founded the Special Olympics and his fifth daughter, Jean Kennedy Smith, served as the Ambassador to Ireland. As a result of the family's extensive service to our state and nation, you will see the Kennedy name on schools, libraries, and even on a pathway that weaves along seaport in Boston named after the wife of Joseph Kennedy, Sr., the Rose Fitzgerald Kennedy Greenway.

As you travel around the Boston and all of Massachusetts, and each time you encounter statues, artifacts, markers, or signs you will about important events in our nation's history.

You may know that settlement in the "New World" was partially motivated by a desire for religious freedom. As a result, there are a number of sites in the area that recognize not only the spiritual, but the supernatural beliefs (and fears) of the local people over the last few centuries. Freedom of religion is explicitly stated in our country's constitution and this was partly motivated by events dubbed the "Salem Witch Trials."  You can visit the Salem Witch Museum to learn more about this fascinating and somewhat disturbing part of our early history. For an even creepier experience, visit the town of Salem on Halloween (October 31st).
You may have already enjoyed an unexpected day off as a result of a public holiday here at MIT, but there are a number of special days throughout the year in the United States that you should be aware of, and plan for, while you are living here. Some of these days, federal holidays like New Years Day and Labor Day, will likely result in your class, lab, or department being closed as well as a number of public offices and businesses. We have many days that recognize important national events or citizens. Several are observed as federal holidays like Martin Luther King Day, George Washington's Birthday, Memorial Day, and Independence Day. 

MIT celebrates Juneteenth. Traditionally celebrated on June 19th, this holiday marks the moment in 1865 when the people held in slavery in Texas were finally told – two and a half years after the Emancipation Proclamation – that they were legally free. 

But there are other days that may not rise to the level of importance of meriting a day off, but are still nice to know about and anticipate. For example, Groundhog Day, which Americans in the colder climates await each winter with anticipation in the hopes of learning how soon the spring thaw will arrive. There is also Valentine's Day, when amorous couples, and/or hopefuls, express their affection for the one they love. Environmentally conscious Americans celebrate days like Earth Day and Arbor Day when we are reminded of the importance of taking care of our planet and its ecosystems.

Americans also set aside days to recognize mother and father (but we do not have a special day to celebrate our children like some other countries around the world). We have a day to celebrate being Irish (regardless of whether you are Irish or not), known as St. Patrick's Day, when people eat corned beef and cabbage and maybe even drink green beer. We even have a day to recognize the dead in a lighthearted way, Halloween, and another day to play tricks on friends, April Fool's Day.

We hope that you will take the time to attend campus celebrations of holidays, or do so with your new American neighbors. While you are here, you will probably still be thinking about special days and holidays in your home country when they occur, and what is going on with your family and friends at those times. It is always strange to be away from home on a holiday. Be sure to tell your colleagues and friends here about what is happening at home. If your country is celebrating a special day or national holiday, share that with people you know here. And if that special day is associated with food, even better, bring some samples into your office, lab, or department and explain the significance of the day to your colleagues. Everyone loves free food! And who knows, you make create a whole new, fun holiday in your workspace.

There are other days that are not necessarily commemorated with a day off but are still acknowledged in some way. For example, Bunker Hill Day, Patriot's Day (also known as Marathon Monday), and Flag Day. Each of these days is meant to remind American citizens of important aspects of our national or local history and encourage them to reflect on them in some way.

Speaking of our history, the United States was partly founded on a European desire for religious freedom. This was largely influenced by a yearning to freely participate in different Christianity practices. The result of this history is evident in many aspects of our society today, but we are now a nation of many more faiths than the colonial period and we try to be aware and sensitive to all organized religions. Regardless of your own religious beliefs and possible affiliations, it is be helpful to be aware of the religious holidays observed by others in this country.